Building
Building your own edge case solution demands extreme engineering and operational expertise. It requires an unwavering focus on building and scaling your own in-house human-in-the-loop team that focuses around-the-clock on solving edge cases. Here is what building an edge case solution entails:
Operations
Recruiting workforce
Training workforce
Scaling workforce up/down
Utilization efficiency
People management
Engineering
Intelligent job routing
Quality assurance
Workflow development
Real-time decision tools
Ongoing development
Workforce
Injection human cognition
Continuous training & upskill
Buying
Buying an edge case solution is a far simpler, faster, and more cost-effective approach to solving the edge case problem in real-time, in production. It gives you immediate access to a ready-made, fully-featured product that has already been optimized for performance, reliability, and scalability.
Buying Is Almost Always Best
Buying a ready-made solution is undoubtedly the best option. It lets business leaders capitalize on the years of dedicated thought, focus, and experimentation that a solution like SparkAI provides. In addition, buying gets you access to a dedicated and scalable workforce of edge-case resolution specialists that is available day and night. That means that, when your operations scale up, you won't be held back by managing an operational workforce yourself.
It is difficult to underestimate the peace of mind that comes with the freedom to focus on your business's core competencies. Offloading ancillary concerns to dedicated teams that only care about resolving edge cases won't just get you a higher-value product. It will also help you focus on what matters.
Leaders can save their organizations millions in potential costs and many multiples more of time, energy, and focus.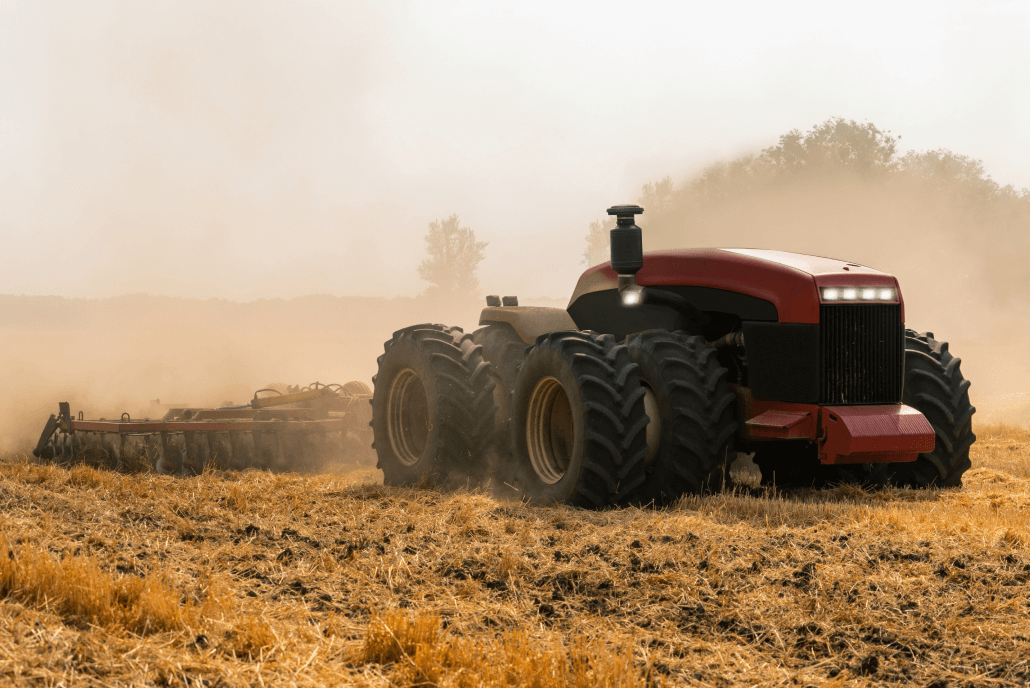 Deploy AI Products Today
Buying an edge case solution saves you 1-2 years in initial platform development and team building. You can immediately go from training in the lab to deploying your product to customers, without building a third process from scratch. This buys you:
Deeper real-world insights on where your model is struggling
Better data about how to deploy your resources to address problems
The immediate ability to generate revenue and ROI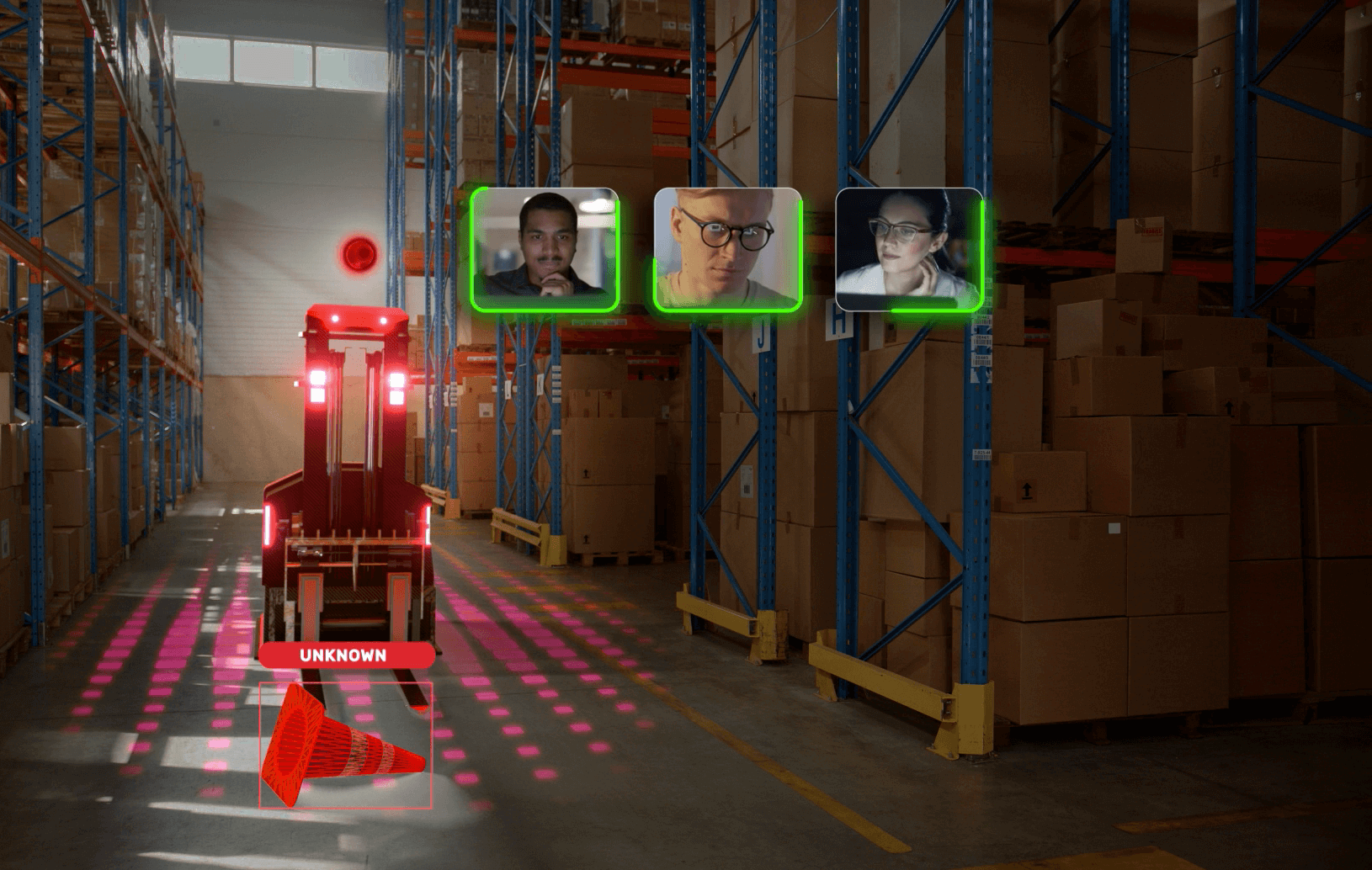 Scale Faster with Real-time Edge Case Resolution Data
An edge case solution must be capable of scaling a distributed network of people who can handle edge cases as they arise.
When you buy, your scalable workforce and platform are already in place. Buying the solution gives you the ability to:
Scale up or down based on fluctuating business requirements and demands
Scale your customer base and deployments, instead of worrying about how to scale your edge case operations and infrastructure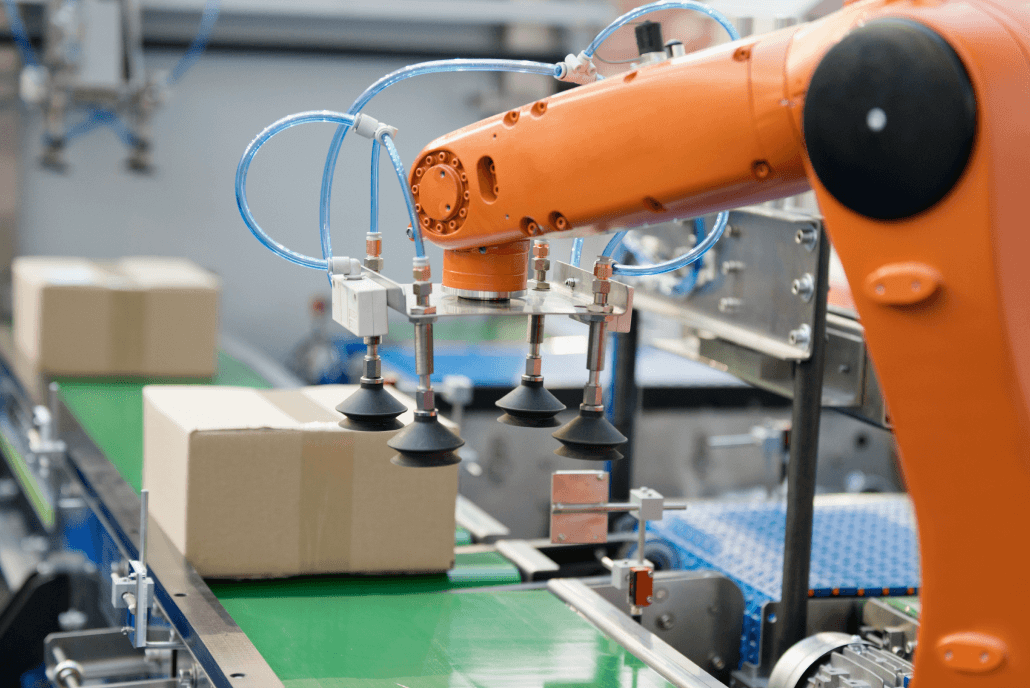 Avoid Building & Maintaining a System for Resolving Edge Cases
You want to decouple your product's ability to launch and scale from the development and maintenance of an edge case solution and all of the engineering and operational efforts involved. Buying gives you:
A stable, tested system developed over years
An experienced, trusted partner that works with you every step of the way and draws on experience solutioning many similar use cases
Constant feature iteration, innovation, and customization
A solution that never sleeps: 24/7/365 uptime and maintenance coverage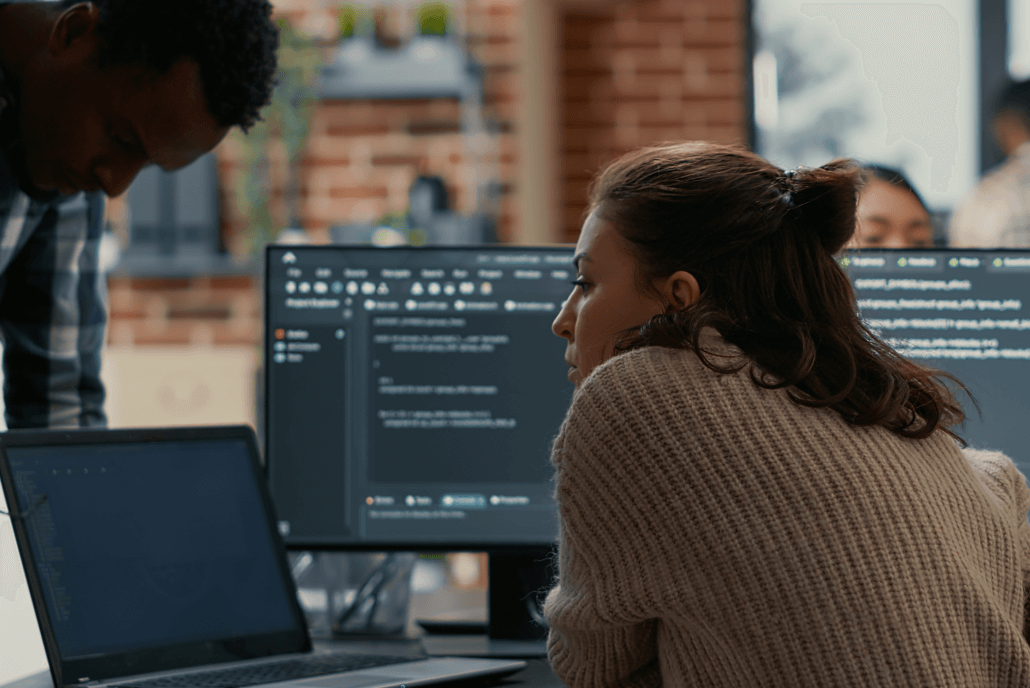 Focus Internal Engineers on the Core Product & High-ROI Efforts
You don't want to build something that is non-core. You'll end up having to either repurpose your existing engineers to build it, hire entirely new staff to build it, or do a combination of both. Plus, you'll have to keep building it, as your needs change and the product requires updates. Your focus should instead be on building the best performing AI and robotics products possible. That's what your engineers joined your company to do. Buying ensures you maintain:
A focused, engaged engineering team
Engineering resources fixed on your highest value activities
Steady product development and release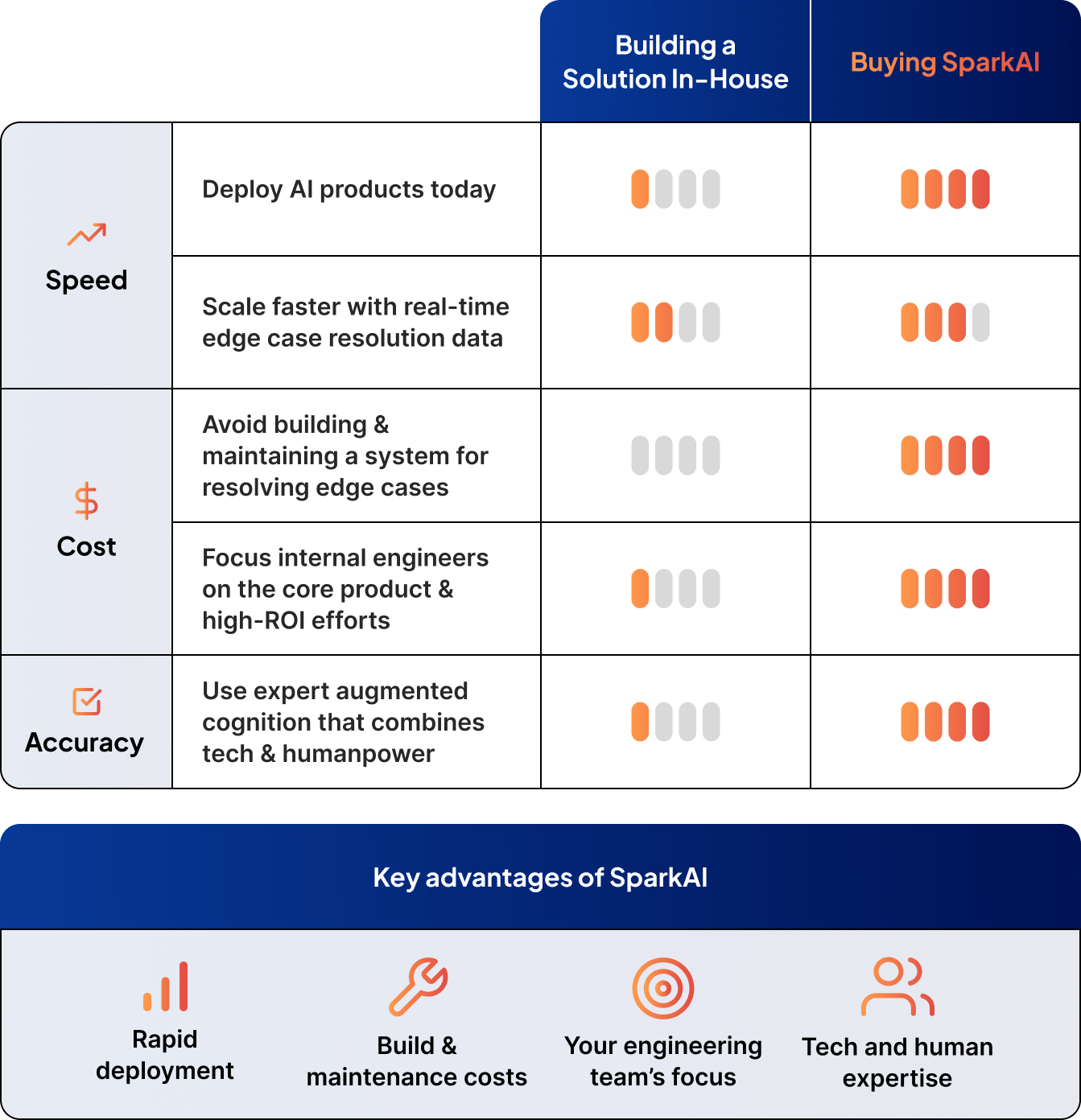 SparkAI Is The Only Solution
SparkAI makes it easy and radically cost-effective to inject augmented human cognition into your production AI workflow, instantly eliminating your barriers to progress. Buying SparkAI lets you get out of R&D for any AI use case where uptime, accuracy, or safety matter. Unlock your ability to launch & scale today.
By de-escalating the high stakes race against the clock facing your product and engineering teams, you get to immediately move your AI products to production. This helps you discover deeper real-world insights on where your model is struggling and better deploy your resources to improve it. All while your product is generating revenue.
All in one line of code
Best of all, SparkAI deploys instantly via REST API. Or use our simple Python SDK.
resolve_with_sparkai(
data
,
program
)
Featured Resources
The latest from SparkAI and innovators who inspire us.