Resolve AI Edge Cases in Real-time
SparkAI combines people and technology to resolve AI edge cases, false positives, and other exceptions encountered live in production, so you can launch & scale automation products faster than ever.
Built to solve the challenges we encountered on the path to launch & scale at:

The real world is unpredictable. This makes it hard to build AI that works perfectly, always. We help AI make confident decisions in moments of uncertainty.
1

Edge Case

Your AI product encounters an edge case and calls SparkAI via API.

2

Engagement

Trained human mission specialists, augmented by ML-powered rapid decision tools, review the event in real-time.

3

Resolution

In seconds, a resolution is delivered directly to your AI product, enabling it to make a confident decision in the real world.
Driving a Competitive Edge
SparkAI makes it easy and radically cost-effective to inject augmented human cognition anywhere in a production AI workflow, instantly eliminating barriers to progress.
Commercialize Sooner
Launch new products with imperfect AI
Innovate for Less
Bootstrap new models for evaluation
Deliver More Client Value
Enhance performance of existing products
Run with Confidence
Audit & QA model outputs in real-time
Fortune 100 Agriculture OEM

"SparkAI is helping us take technology from a noun to a verb — to an activity, not a tool. The feeling of seeing a tractor do a job for a person without anybody doing anything is totally magical."

Fortune 500 Industrial Robotics OEM

"SparkAI helped us take a product that we weren't sure we could launch, and got us to a commercially viable product that we knew we could absolutely launch. We would not have let this product go live without SparkAI."

Precision Agriculture Company

"We approached SparkAI so that we could get a solution in place and launch our product. As it stood, we had a fairly accurate model, but some aspects were not really dialed in. We wanted to augment our model, and get to a spot where we could dial in the imagery with a more confident prediction. SparkAI is about launching a product to get out to people."

Agricultural Sciences Corporation

Head of Computational Agronomy

"You need to understand the value of solving edge cases,... Should you even solve it to begin with? Does the customer care that you solved it? Once you've resolved that question, then you need a method to figure out how."
Unlimited Use Cases
SparkAI is unlocking launch & scale for the next generation of automation applications. We bridge the commercialization gap for any AI use case where uptime, accuracy, or safety matter.
A Complete Solution
You define the scenarios, we do everything else to operationalize and support your use case.
Invisible Operations
Hiring, training, and managing a human workforce is exhausting. We handle it all, leaving you with zero operational exposure.
Infinite Scale
Seamlessly ramp up or down with the dynamics or seasonality of your business. Only pay for what you need.
Exceptional Results
Inputs from trained mission specialists and on-the-fly statistical quality checks deliver high-integrity results for the critical path.
Really Real-Time
Real-time QA systems, a real-time intelligent dispatch engine, real-time performance management, and ML-powered rapid decision tools, enable unmatched response time guarantees.
One Home for Managing Edge Cases
Stop training in the lab. Deploy your product to customers sooner, with SparkAI protecting against your edge cases. Derive deeper real-world insights on where your model is struggling, and better inform how to deploy your resources to address them. All while your product is live, generating revenue.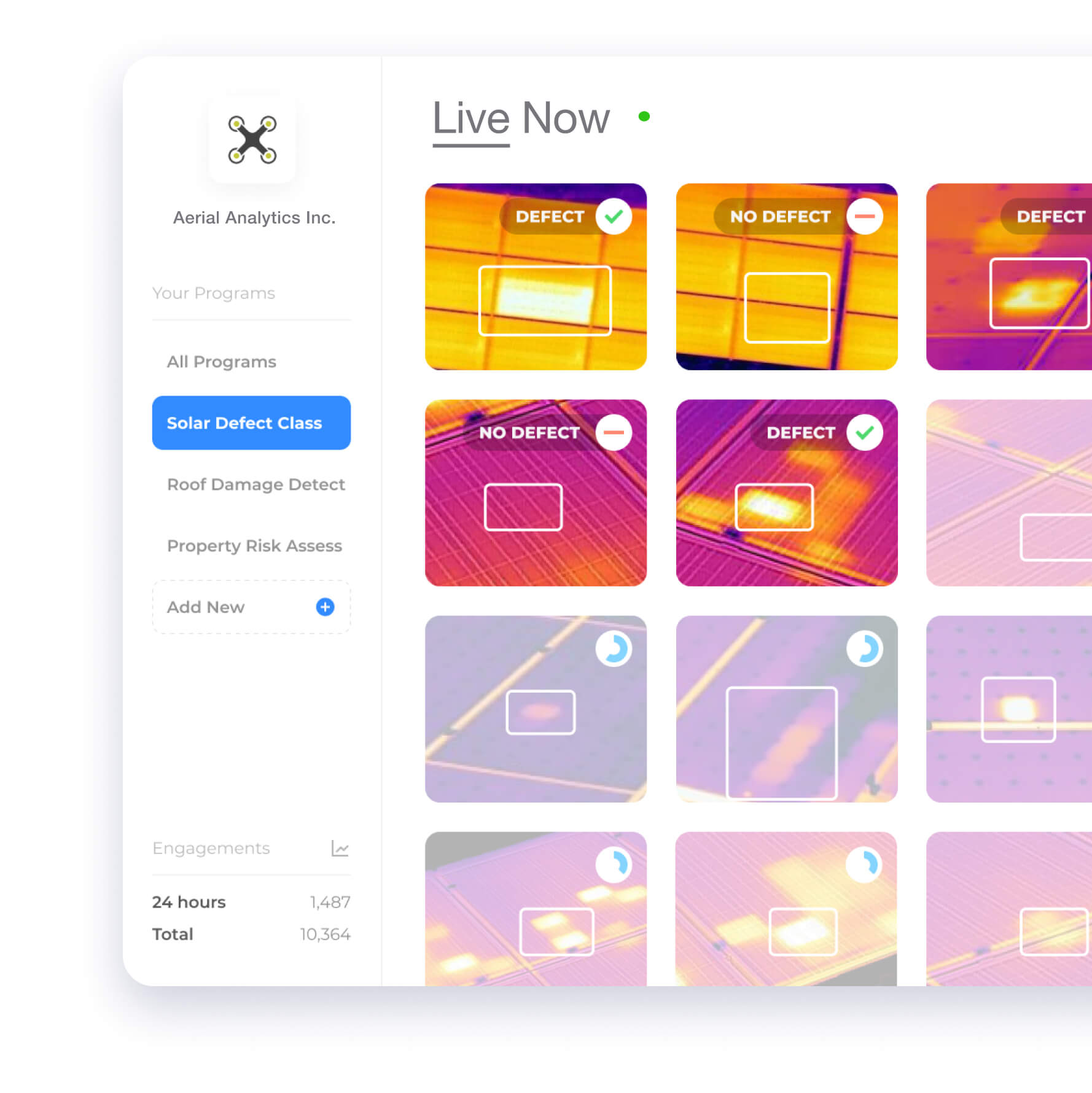 Featured Resources
The latest from SparkAI and innovators who inspire us.
Our Mission
Revolutionary automation products shouldn't have to wait for the next AI breakthrough. Our mission is to accelerate their proliferation everywhere, by advancing companies faster along the path to commercialization. Our business is built on your success getting to market and growing there. We're here to help you realize your vision of the future, and ignite an imagination for what more you can do today.